PROLEGOMENON
by beckett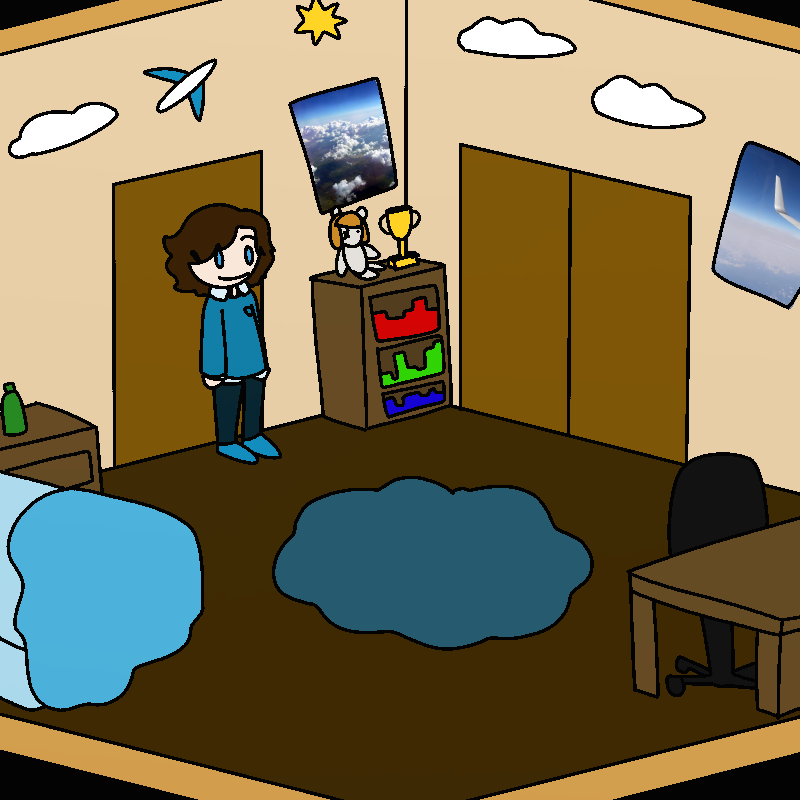 You have a few options for what could inspire a birthday present!
You can look around at what's ON YOUR BOOKSHELF... who knows? Maybe there's a book there that it would like. Oh, or you could check your NIGHTSTAND AND BED for something cool... and your CLOSET OF MYSTERY could possess anything! And, finally, you always have your DESK, PERHAPS? You never know!
So, where should you start?
NEWS
December 8, 2020
Howdy! If you were here for the initial launch of Prolegomenon, you may notice a few site changes now. For example, some colors might be different, the spoiler box has been removed becuase it was super broken, and a cool little news area down here exists! This is where I will put updates regarding any information about Prolegomenon, and any important information you, as the reader, may need to know. Thanks for reading my gay little comic, and I hope you enjoy what's in store! -Beckett